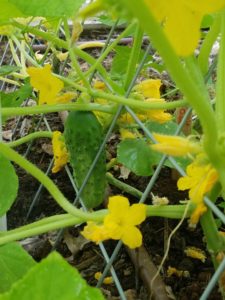 This is my all time FAVORITE cucumber to grow!  If I ran out of gardening space and had to pick one cucumber to keep it would be the Homemade Pickles Cucumbers.  I got this seed variety from Botanical Interests.
My top reasons why I love the Homemade Pickles variety:  1) It tastes great fresh or as a pickle.  2) The plant is high yielding.  3) It is best to harvest up to 6 inches long which is the perfect size for pickles.  4) It looks great growing up a trellis and vines up to 4 ft. long.  5) It is good at resisting diseases 6) Matures quickly in 55 days.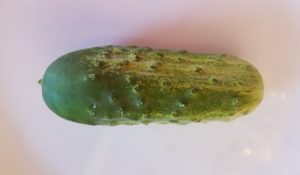 Don't forget that the seeds/seedlings should be spaced between 6 to 8 inches apart.
I've previously grew Straight Eight and Lemon Cucumbers.