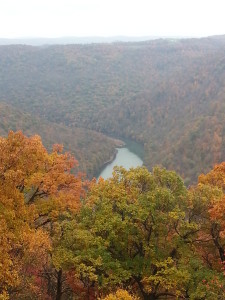 Don't forget if you want to get a pop of color in the Fall in your landscape, you may want to consider planting some trees.   Maple trees are beautiful in the Fall with shades of yellow, orange and red.  Personally I don't like having to pick up all the leaves but they are beautiful to admire.   Also, don't forget shredded leaves make a great mulch to suppress weeds!
Alan and I took a tour of West Virginia yesterday and ended up in Coopers Rock State Forest.  You can't beat the lookout point there for a majestic view.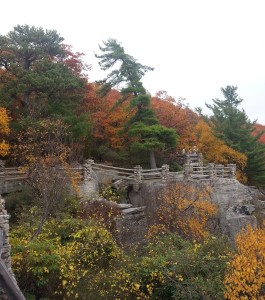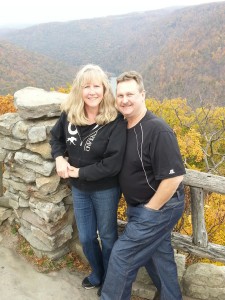 We had lunch by the creek along the way. . .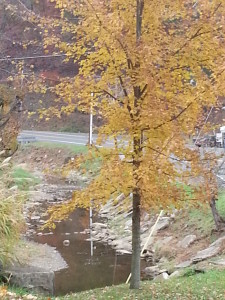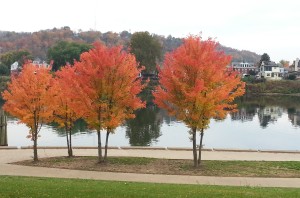 While our trip ended at Coopers Rock it started at Oglebay. . .