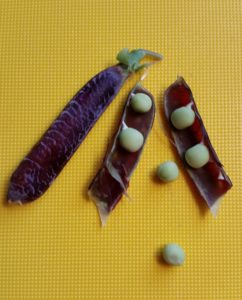 You have to check out this beautiful pea plant . . . it is called a Purple Podded Pea. I bought the seeds from Burpee.  The seeds were a little pricey but I love the results!  In each pod, there are usually 6 peas.  I already tried the peas and they are nice and sweet.  I am going to freeze some of them with the Wando peas so I have some for the winter.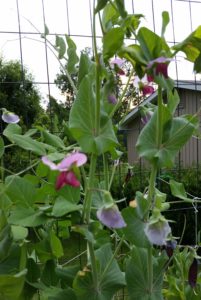 While this plant has lovely purple/pink flowers and purple pods, the peas inside are green.  The blooms and the pods are so pretty that they would look great in your edible landscaping.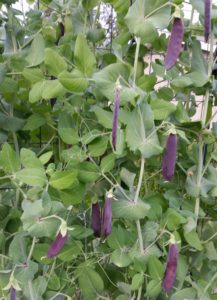 I like the purple pods because they really stand out on the vine which makes harvesting so much easier!
According to Burpee, the plant grows to about 4 ft tall.  My plants look like they are going to exceed 4 ft.
Remember the following when growing peas:  1) The more you pick the more you get.  2) You can grow them in the spring and the fall.
If you missed my post on seed ideas for peas, just click on the link.