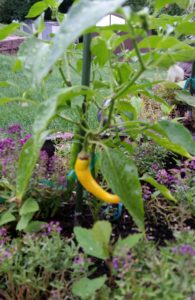 I wanted to try this cayenne seed blend from Botanical Interests because I thought it would be a great addition to my planters on the back patio.  I was right!  The other reason is that we like cayenne peppers – they are great for drying, crushing and adding a lot of spice to your food.  If you need some more seed ideas for hot peppers, just click on the link.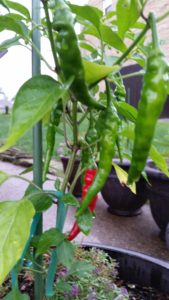 This seed blend is color coded yellow and red.  While both types of seeds start out with green peppers, the peppers then turn to the color of the seed.  How cool is that!  While this isn't the first year that I've been growing this blend, last year I messed up with labeling my seedlings and ended up with two of the "red" plants.
I noticed that the yellow seeds take a little longer to germinate, but they sure are worth the wait!
Peppers are relatively easy to sow and grow.  They definitely like a head start indoors in Pittsburgh, PA.