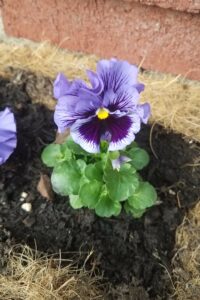 As soon as April hits and the nurseries start selling pansies, I am usually the first in line.   Love seeing bold colors in the cool spring temperatures.
This is the first year I purchased the Frizzle Sizzle variety.  The edges of the leaves are really wavy.   Overall, it is very pretty.
Now if you want a larger pansy flower, then check out these two options. . . Matrix  Pansies and  Colossus Pansies.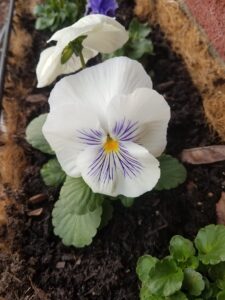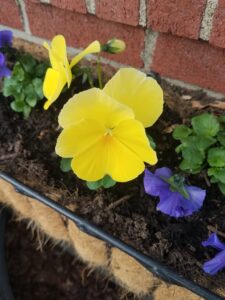 If you want to learn how to sow and grow pansies, just click on the link.