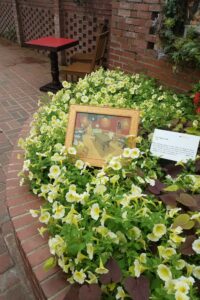 I went to Phipps in June to see the Van Gogh in Bloom exhibit with my son.  It was very nice as you will see from the photos.
"The Night Cafe". . .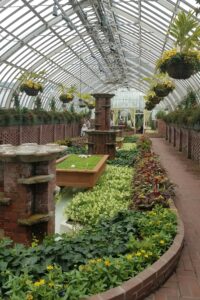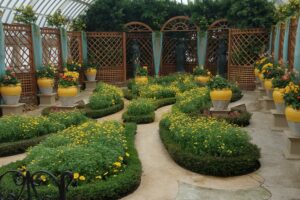 "Sunflowers". . .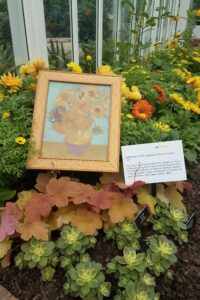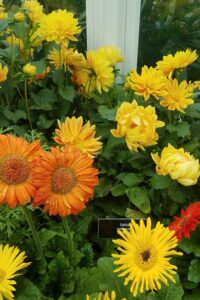 "The Red Vineyards Near Arles". . .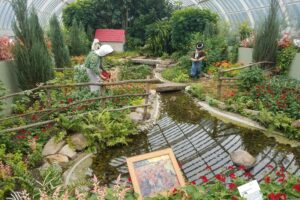 "Starry Night Over the Rhone". . .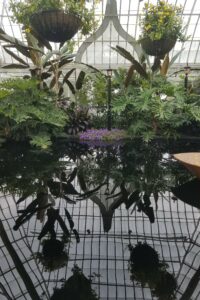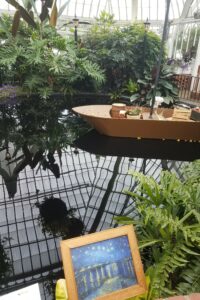 "Wheat Field with Cypresses". . .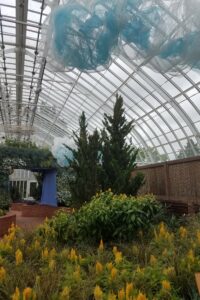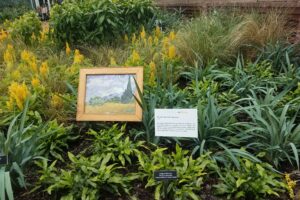 It appears that I missed taking photos of two of the bloom exhibits – "Self-Portrait with Straw Hat" and "Olive Trees with Yellow Sky and Sun".     I suppose that I have a good excuse to go back.  I think it would look really good on a starry night.  If you live in Pittsburgh, keep in mind that the only night that Phipps is open is on Friday.
Check out my prior visit to Phipps.