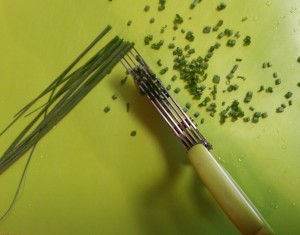 While my husband loves to buy electronic gadgets, I buy the gardening and cooking tools.  In my stocking last year, Alan bought me some Herb Scissors from gardeners.com.  They looked kind of clunky but they sure work!  They are sharp and effective!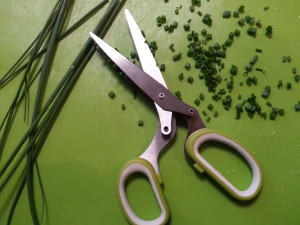 I like to use the herb scissors to cut the green leaves for chives, tarragon, basil and other herbs.  With each squeeze, you get four pieces.   This helps to make the job of making herb butter so much faster!
You gotta try them and don't forget they make a great stocking stuffer.
Another helpful herb gadget is herb cube trays for freezing.  Click on the link.