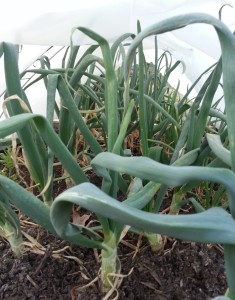 Last year was the first year that I experimented with growing some plants over the winter under a cold frame which consisted of tunnels and a homemade frame covered with plastic.  Now that it is Spring, I have removed the plastic and replaced it with summer-weight fabric from Gardners.com.  This fabric is supposed to provide frost protection down to 28° F.   If the temperature goes down to the low 30's, I am going to be extra cautious and put the plastic back on for overnight.   The summerweight fabric allows light to reach your plants without the heat building up underneath.
Here's what is still growing. . . see the above picture of onions and shallots grown from sets late last summer.
Look at the carrots and red and white onions that are growing from seed. . .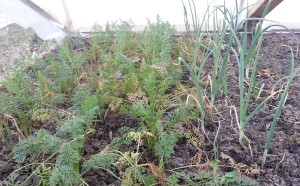 Also, I am still growing cauliflower and arugula . . .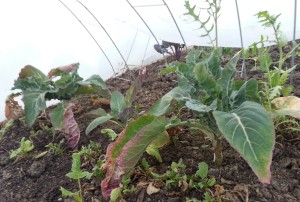 and French sorrel (see below) which is a perennial herb that comes back each year.  I am going to move it to the herb garden this year where it belongs!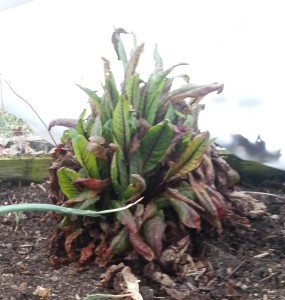 See below for the carrots and white and purple kohlrabi that survived the winter.   I think the kohlrabi may be bolting or going to seed.  We will see what happens.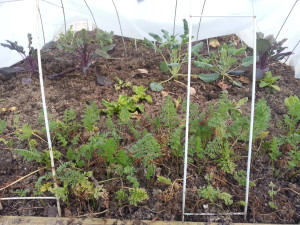 Up until the last month, I was picking the Chinese cabbage but it appears to be bolting as well.  So I will try to harvest the seeds.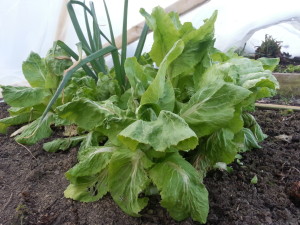 Overall, I think my experiment is working well!