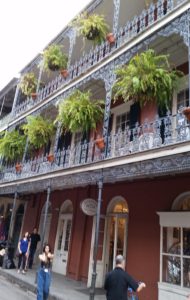 We went to New Orleans, Louisiana (NOLA) last week and we got to mix business and pleasure!   To maximize my free time, we took the Hop-On Hop-Off  Bus Tour and the Architecture Tour.   Now if you have ever been to New Orleans or watch NCIS Orleans, you might recognize the ornate railings, the vibrant colors and the hanging baskets – love it!
Here is a little tidbit that I learned from my architecture tour. . . In NOLA, they call the "porch" that extends over the sidewalk and is supported by posts or columns a gallery .   A balconies projects from the building and typically does not include a roof structure above and no posts or columns below.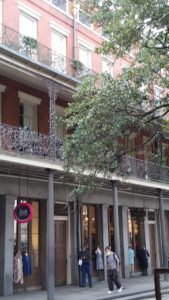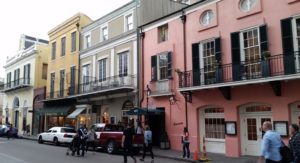 The folks in NOLA do a nice job of preserving the historic large trees and the exteriors of the buildings and homes.  I will have to admit that I am a bit of a tree hugger!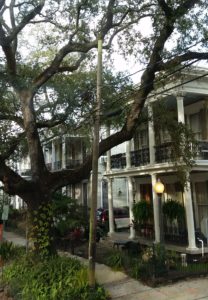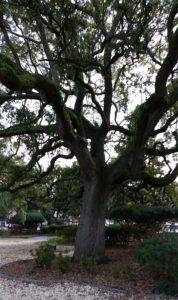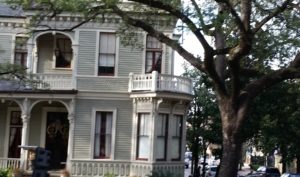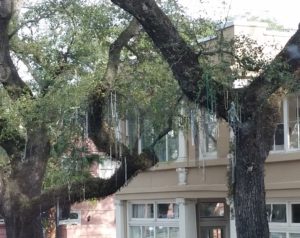 Take a good look at this picture. . . there are Mardi Gras beads hanging in the tree .  This is a very common sight in NOLA!
Stay tuned because this is only part 1 of my NOLA experience.