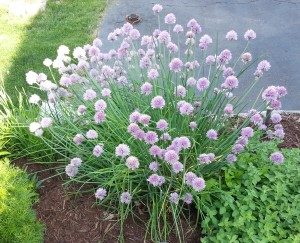 I started my chive plant many years ago from seed indoors and transplanted in the spring.  This plant is a perennial so it keeps on giving.  It is a member of the onion family.  While this plant tastes like mild onions, there is another variety that tastes like garlic.  The kind that I am growing has purple flowers in early summer and white flowers in the fall. There are some varieties with pink flowers.
Chives are very low maintenance which I love!   They are one of the first herbs to come up in the Spring.   As shown in my pictures, the chives were starting to grow by early March and survived our intense March frost as shown in the last picture – hopefully it is our last frost!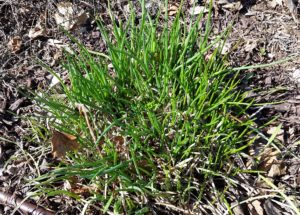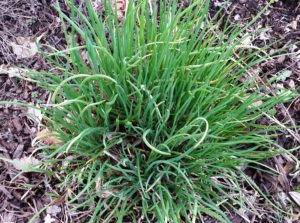 It is believed that chives repel many harmful insects which is a bonus!
Chives can grow up to 18 inches tall. About every 3 years, you should divide the chive plant to keep it healthy.
I grow my chives in my herb garden which consists of annual and perennial herbs and annual flowers.  This plant is a nice addition for an edible and ornamental garden!  While chives will wander a bit and send off some side shoots, it is more contained than mint.
Stay tuned for harvesting and storing chives. . .