In February, I like to slowly get started with some of the vegetable seeds.  My first step is to see what seeds I can buy at local stores, then I purchase the remaining ones online. My next step  is to put together my inexpensive & portable greenhouse which I set up in my basement.  I bought this greenhouse locally at Lowes several years ago.   The greenhouse also has a plastic cover that you can use to protect the young plants when they are moved outside in the Spring.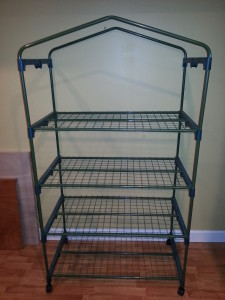 Then I install the cheap under cabinet light fixtures that I found on clearance at K-Mart a few years ago.  My husband attaches tie wraps to the light fixtures and to the greenhouse shelves so the lights can be raised as the plants grow.   I usually use grow lights which last a long time.   I also use the Jiffy Professional Greenhouse Kit which holds 72 peat pellets.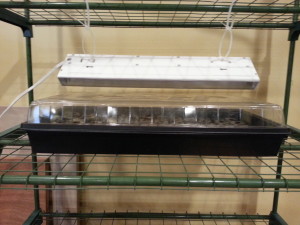 While you have to invest some money up front, you just need to buy the peat pellets as needed.