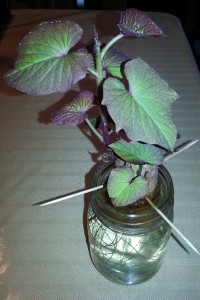 This blog follows up on the prior blog titled "Sweet Potatoes".  On April 30th,  the first slip which was about 4 inches tall was ready to root.   I twisted the slip off the sweet potato piece and then put it in water to root.    Here is how the slip looks today. . .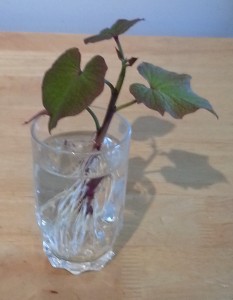 If you recall, I originally cut the sweet potato in half .  Here is an update on the additional slips that are growing. . .
The rounded half of the sweet potato is very slow in growing the slips (see above left) and the half that narrows  is growing the slips at a faster rate (see above right).    We will be planting them in the grow bags in a few weeks.