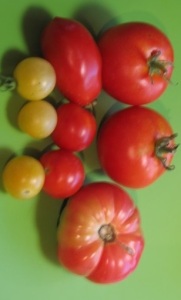 In order to get ready to talk about crop rotation and interplanting, we should talk about some more plant science topics with veggie families.  The first one is Solanaceae or the nightshade family.  The members are:
Peppers – Sweet and Hot
Tomatoes
Tomatillos
Husk Cherry
Potatoes
Eggplant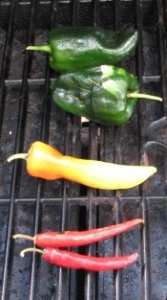 People, pests and diseases love this veggie family.   While all the above plants have stems and bear their veggies/fruit above ground, the exception is potatoes.  Potatoes are included in this category because they attract similar pests and diseases.  Also, the veggies in this family have flowers that are self-pollinated.
While potatoes can be started outdoors in the Spring, the rest of this family can be started indoors in the Spring but should be transplanted outdoors after any danger of frost.  If you try to put them outside before the last frost, they will need to be placed under cover.  These plants mature under full hot sun in the day and hot summer evenings in the "night shade".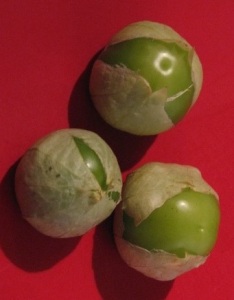 Now I don't mean to scare you but here are some of the pests that you should be concerned about with the nightshade family: Colorado potato beetles, tomato hornworms and stinkbugs.  Some of the possible diseases include blight, fruit rot and wilt.  Here are some ways to avoid the pests and diseases:  look for seed varieties that are disease resistant, water the plants from the soil line with soaker hoses, use light weight covers to keep out the bugs when you first plant,  rotate your veggie plants and interplant this family with good companions.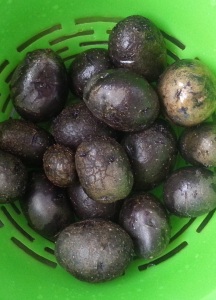 I think most gardeners start out with the night shade family of vegetables especially with peppers and tomatoes.   I try to rotate this family into different raised beds each year.  Since I grow at least 4 tomato bush plants and some vining ones, 2 tomatillo plants, between 12 and 16 sweet  and hot pepper plants and as many potato plants as I can squeeze in, it is hard to grow them all in one raised bed and switch beds each year.  To help with this,  I try to interplant them with a different family and then rotate within the same raised bed.
Stay tuned for more veggie families and plant science topics!  Do a search under "Tomatoes", "Peppers", "Tomatillos" and "Potatoes" to learn more about what types I grow.