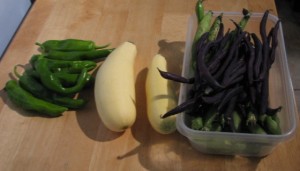 While we were on vacation last week, we had Anaheim green chili peppers, yellow squash, purple beans and a few fava beans mature.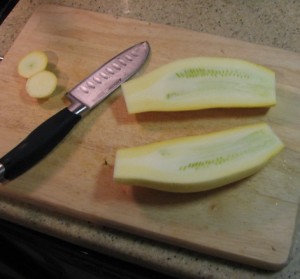 My husband, Alan suggested cooking the squash this way:
Cut off the top and bottom of the squash,
Cut the squash in half lengthwise,
Remove the seeds and
Cut the squash in about one inch cubes (or a little larger).
You can keep the skin on or remove it.
Steam the squash for about 20 minutes.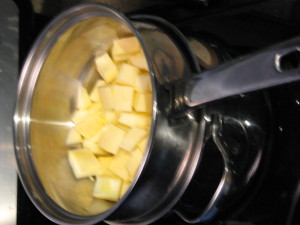 The Cube of Butter skin is rather soft so I think you will like it on – just try it!  While this recipe seems too simple, it's the way most vegetables should be enjoyed.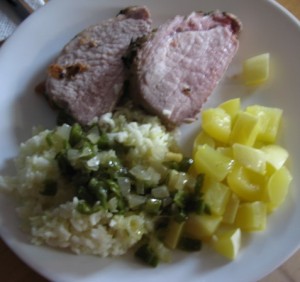 Do a search in my blog for "squash" to find our more about this type of vegetable.   While this is the first year that I am growing the Cube of Butter Squash, it is a keeper.  It is a very productive and tastes yummy!