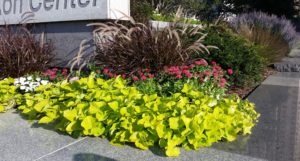 We traveled over Labor Day weekend to Chicago and Milwaukee to see some baseball games with our son who is an avid baseball fan.  I took some pictures of some pretty flower arrangements in containers.  Hope that these photos give you some ideas for next summer. . .  the first two are from Chicago in the Millenium Park area.

The next one is outside of the Brewer's ballpark. . .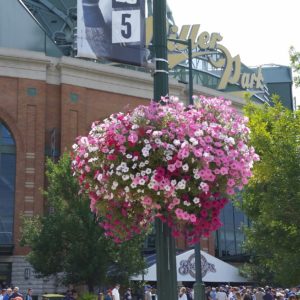 The last three photos were taken on the Riverwalk in Milwaukee. . .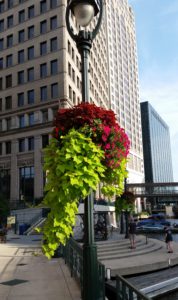 Quite a few of the containers used ornamental sweet potato vines that are very pretty & very bright green.
If you missed my flower photos in Pittsburgh at Phipps Conservatory and Botanical Gardens, just click on the link.